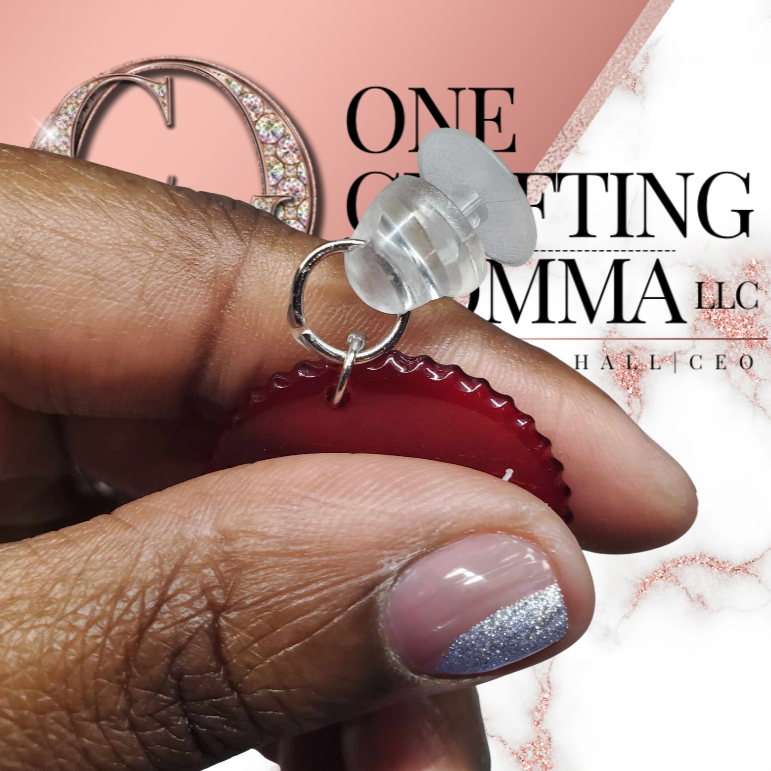 Shoe Charm Attachments
---
In stock, ready to ship

Inventory on the way
COMES WITH 10 ATTACHMENTS IN A PACK FOR $1

A Croc shoe charm attachment adapter is a clever accessory that allows you to customize your Crocs or similar clog-style shoes with a wider variety of charms and decorations. As a business professional with a small crafting business and graphic design skills, you have the potential to create eye-catching and innovative adapters. Here's a product description that could be suitable for your crafting business:
Introducing Our Croc Shoe Charm Attachment Adapter - Unlock Limitless Possibilities for Personalization!
Key Features:
1. Versatile Compatibility: Our Croc shoe charm attachment adapter is designed to fit seamlessly with most Crocs and similar clog-style shoes. It's the ultimate tool for expanding your shoe charm collection.
2. Secure & Reliable: Crafted with precision and durability in mind, our adapters ensure a snug and secure fit for your favorite charms. Say goodbye to worries about losing your cherished accessories.
3. Innovative Design: With your background as a graphic designer, you'll appreciate the sleek and modern design of our adapters. They're not just functional; they're a stylish addition to your shoe accessories.
4. Endless Customization: Unleash your creativity! Our adapters open up a world of possibilities for personalization. Mix and match charms, pendants, and decorations to express your unique style.
5. Easy Installation: No need for special tools or complicated instructions. Simply slide the adapter onto your shoe, attach your chosen charms, and enjoy a fresh, customized look in seconds.
6. Perfect for All Ages: Whether you're a kid, teen, or adult, our Croc shoe charm attachment adapter is suitable for everyone who wants to add a touch of individuality to their footwear.
7. Ideal Gift: Looking for a thoughtful and practical gift? Our adapters make fantastic presents for Crocs enthusiasts of all ages. Surprise your loved ones with the gift of personalization.
8. Join the Craze: Be part of the Crocs customization craze and showcase your unique style. Share your creative shoe charm combinations with friends and social media followers.
Elevate your Crocs to a new level of personalization and style with our Croc shoe charm attachment adapter. With your graphic design skills, you can even consider offering custom-printed adapters featuring your own designs or customers' requests.
Size chart
Shipping
I provide an assortment of different creations and shipping times can range from 1 to 4 weeks. All items will be placed either in a padded bubble mailer or a box with additional packaging to ensure that all items arrive broke or damaged.
Return or Exchange policy
Due to COVID-19 and other personalized options, all sales are final. If during transit your items are broken or damaged in any way, we do offer to remake the product either free of cost of half priced (depending on situation) however you must provide a photograph of the damaged cup and box it was shipped in. If you decide you would like to ship the item yourself and it gets damaged unfortunately you are responsible to pay the full amount of that customized product to replace it. All items are made in a sanitary and clean work area with sanitized gloved hands and masked faces to ensure the safety of us the creator and you the customer.